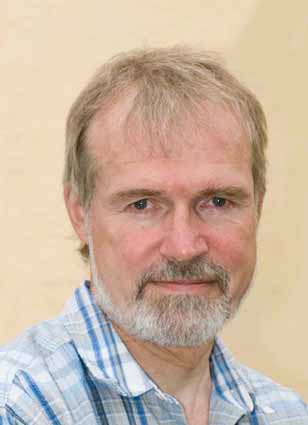 Troels Andreasen
Associate professor, Ph.D.

Roskilde University
Computer Science, Building 43.2
P.O. Box 260, DK-4000 Roskilde, Denmark
Tel: (+45) 4674 3835, Fax: (+45) 4674 3072, e-mail: troels@ruc.dk


---
Research
Main research interest areas are Database systems, Information Retrieval, Fuzzy sets & Fuzzy Systems, Artificial Intelligence, Intelligent systems, Logic, Knowledge representation, Knowledge based applications, Ontology, Natural language processing.
Member of the Programming, Logic and Intelligent Systems research group in the Department of Communication, Business and Information Technologies at Roskilde University.
Project leader for the research project SIABO - Semantic Information Access through Biomedical Ontologies,
Project leader for the interdisciplinary IT research project Ontology-based Querying (OntoQuery),
Member of the Nordic computer linguistic project SPINN, and Member of the OntoWeb network.
Member of the Information Retrieval and the Management of Data SIG's of the (ACM) and member of the (IEEE) Computer Society and the Systems, Man, and Cybernetics Society .
Conferences organization: FQAS'94 (Program chair), FQAS'96 (chair), FQAS'98 (co-chair), FQAS2000 (member of advisory board), Workshop on Ontologies and Search (co-chair), FQAS 2002, (chair) FQAS 2004 (co-chair).
Former Ph.D. students: Dan B Rasmussen, Rasmus Knappe, Henrik Bulskov, Thomas Vestskov Terney.
Ph.D. students: Sine Zambach, Tine Lassen.
Teaching and Administration
Student project suggestions

Supervision of graduate student projects. Supervision of PhD students.
Courses in Databases, Artificial Intelligence and Information Retrieval.

Head of Computer Science Section 2002-2006.
Member of Computer Science Study Board 2006-.
Brief CV
M.sc. Mathematics and Computer Science, University of Copenhagen, 1985.
Ph.D in Computer Science, University of Copenhagen, 1990.
1978-1983 System Consultant (Database Design and System Development),. Christian Rovsing a/s
1983-1987 System Designer (large scale distribution system),. Forbrugerkontakt a/s

1986-1987 Lecturer, Roskilde University
1988-1991 Researcher, University of Copenhagen
1991-1995 Assistant Professor, Roskilde University
1995- Associate Professor, Roskilde University
Publications
Selected
---
Computer Science Dept. home page
Last modification January 2002